Let's try this again - Grand re-opening sale for the 1-year anniversary in our new space.
Remember this time last year when the whole world started to shut down? I know I do. We had just signed the lease on our brand new space with twice as much room. How exciting, right!?! Well, right…and also terrifying. Almost as soon as we were all moved in we had to close due to Covid.  We continued to work, shifting to a contact-free pick-up & delivery model while ramping up our website & social media. Being extremely cautious at first, my mom Bonnie & I would alternate days at the shop to minimize exposure. So half the time she was there doing the embroidery, half the time I was there (with my 3-year-old helper since schools were closed) trying to keep our business alive. One time my mom had to "babysit" my son while I did a Zoom interview. He stayed in his car seat in my car, she stayed in her car parked next to him. Wild times.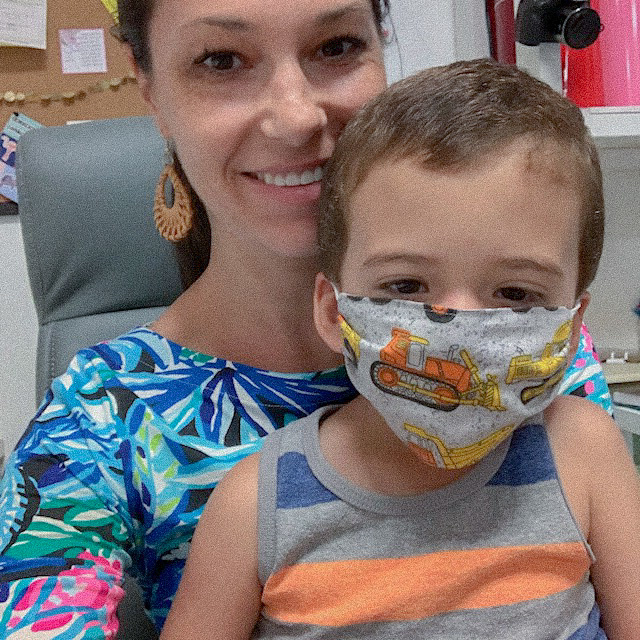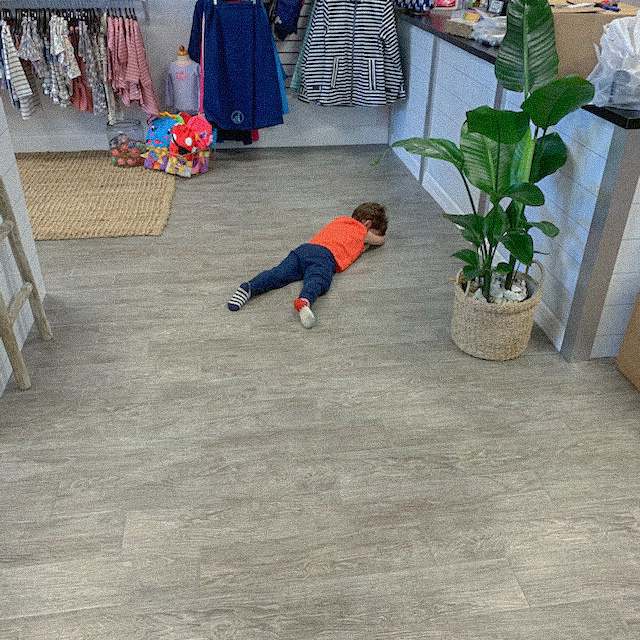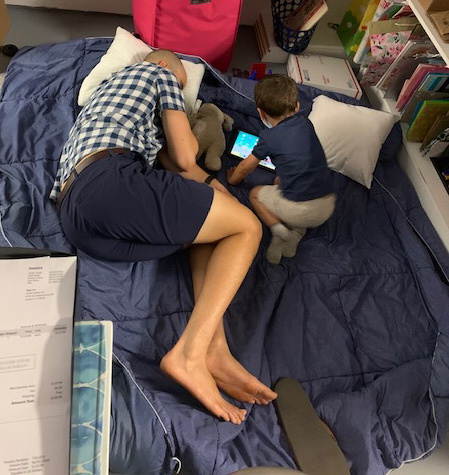 Even though it was an uncertain time, the outpouring of love and support from our customers was heart-warming. So many people chose to focus their shopping at local small businesses. Every sale that came through, every delivery that we made, every order that we shipped allowed us to take a small breath and think, "ok, we can get through this." With a lot of support, many late nights and some creative pivoting, we were able to weather the storm. It is not lost on us that many other  businesses were not so fortunate. Small business owners pour their heart and soul (and time and money) into doing what they love. The fact that so many had to give this up due to circumstances beyond their control is a true loss. It makes us even more aware of how blessed we are to get to do what we love every day. 
Since we didn't get to throw a proper grand re-opening party last year, we figured we could do a belated one this year for our 1-year anniversary in the new space. Better late than never, right? For the week of March 22 - 27 we'll be having a different deal each day culminating in a sidewalk sale & 21% off the entire store on Saturday. We'll also be having unannounced gifts with purchase and special goodies throughout the week, so be sure to stop in. This is our way of saying thank you for your support this last year and is a chance for you to come see our new spot if you haven't been in yet. Head over to our Instagram to find out what will be on sale each day. We hope to see you there!