Introducing the Holiday Shop at Initial Styles Personalized Gift Boutique!
Sometimes when opportunity knocks - you have to open the door.  Which is exactly what we did when the space right next to our shop became available a few months ago.  There are some big plans brewing for the space in the future, but for the rest of 2021 it will be home to the Initial Styles Holiday Shop!
The Holiday Shop is located right between our flagship store & Keep Flippin Gymnastics.  It will house all of our holiday product including fall, winter, Thanksgiving, Christmas & Hanukkah decor & gifts.  It's like walking into a winter wonderland and we are so excited to share it with you.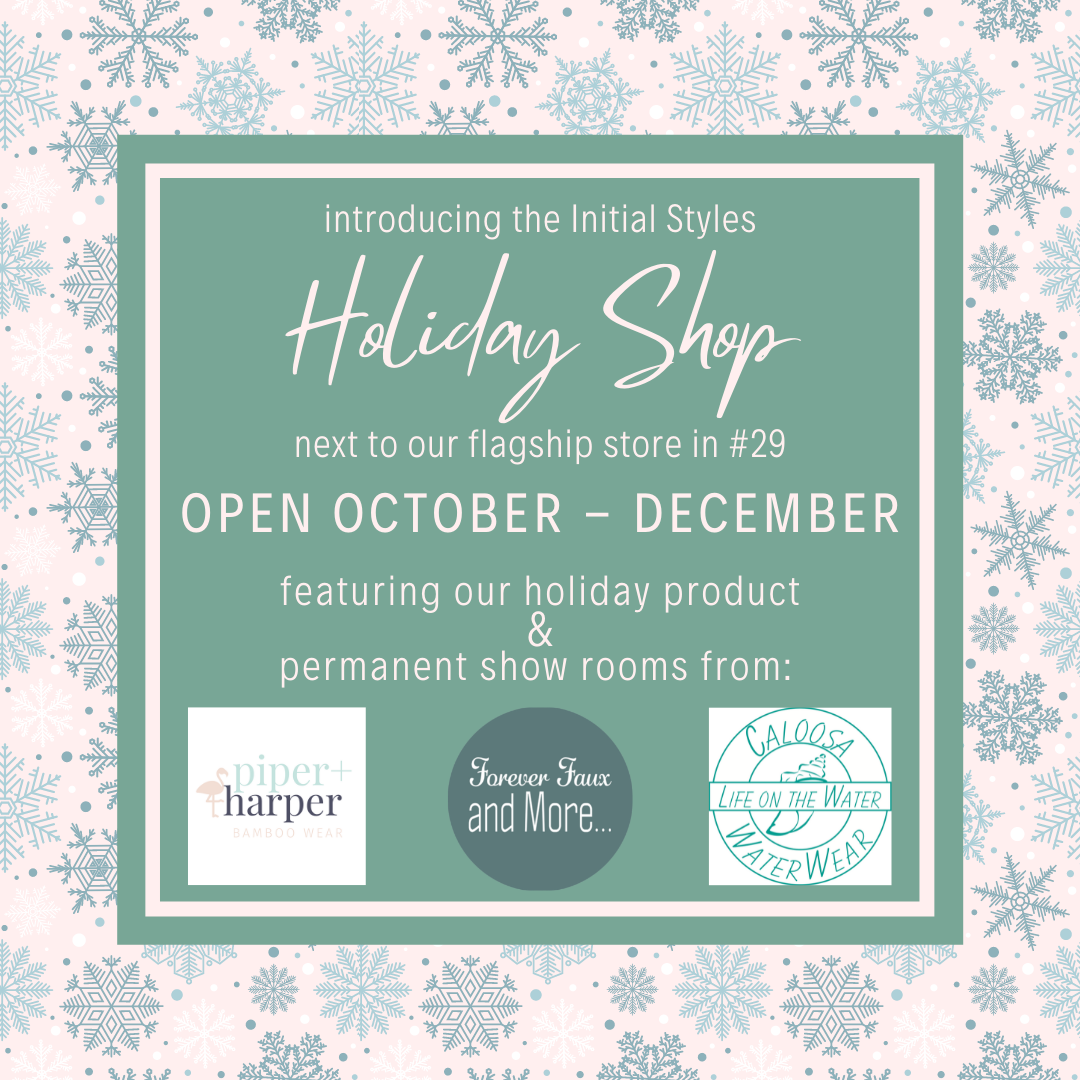 An added bonus is that we are able to host several local vendors in their own pop-up showrooms within the space as well.  You'll be able to shop for gifts from Caloosa WaterWear, Forever Faux & More and Piper + Harper.  We just know you'll love these additions from some of our favorite local brands. 
The Initial Styles Holiday Shop will be operating from October - December of 2021.  Stop by to take a stroll through our carefully curated holiday items and gifts for everyone from baby to kids to adults and teachers. We'd love to help you get your holiday shopping done while supporting local brands. The Holiday Shop will be open for our Annual Holiday Sale which will take place on Saturday November 6 from 9am - 5pm,  
Can't wait to see you there!
xo, Shannon