Posted on
By Initial Styles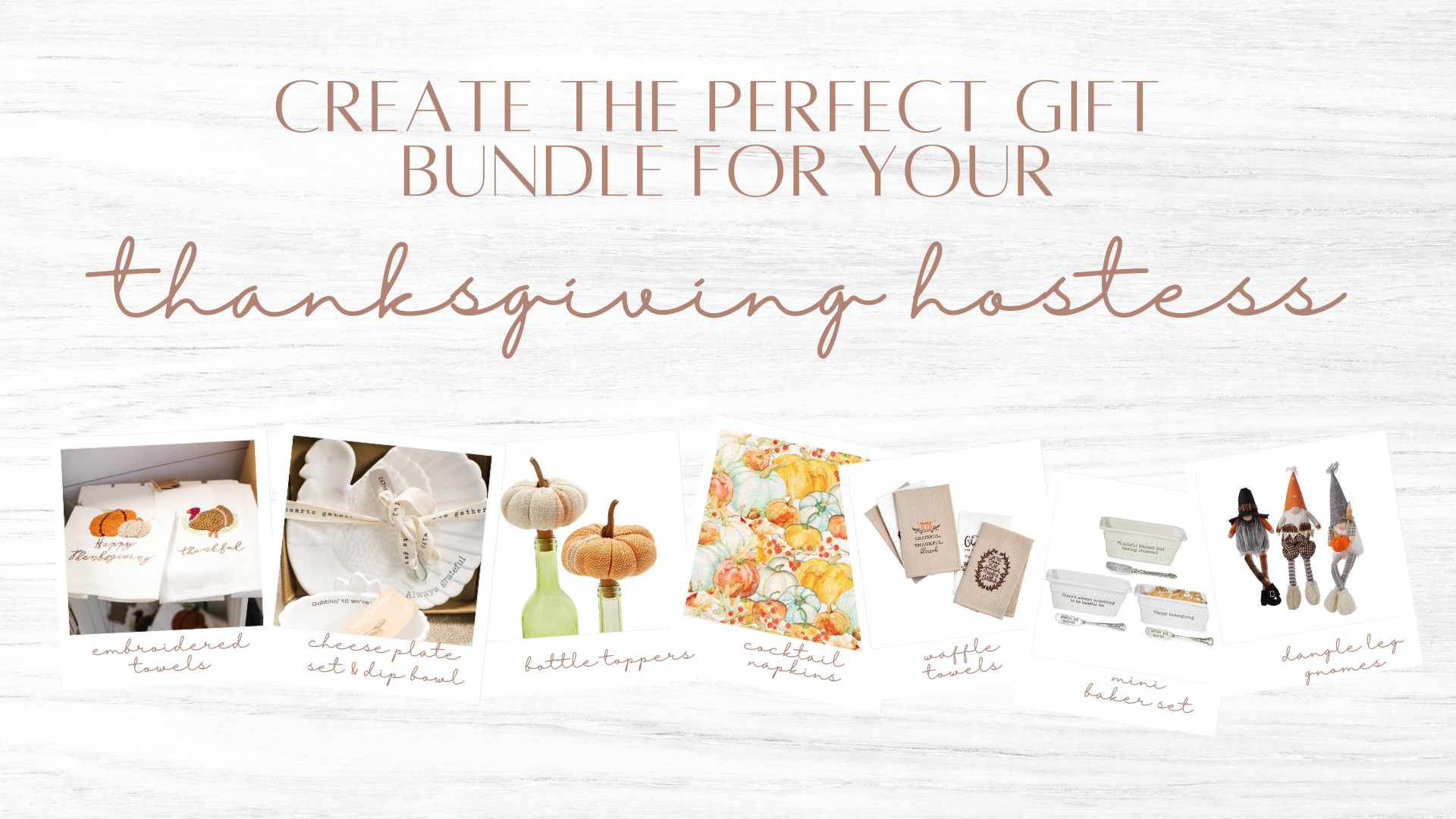 Don't show up empty-handed! Here are three gift bundles that would make any Thanksgiving hostess smile!
Bundle #1: For a Festive Spread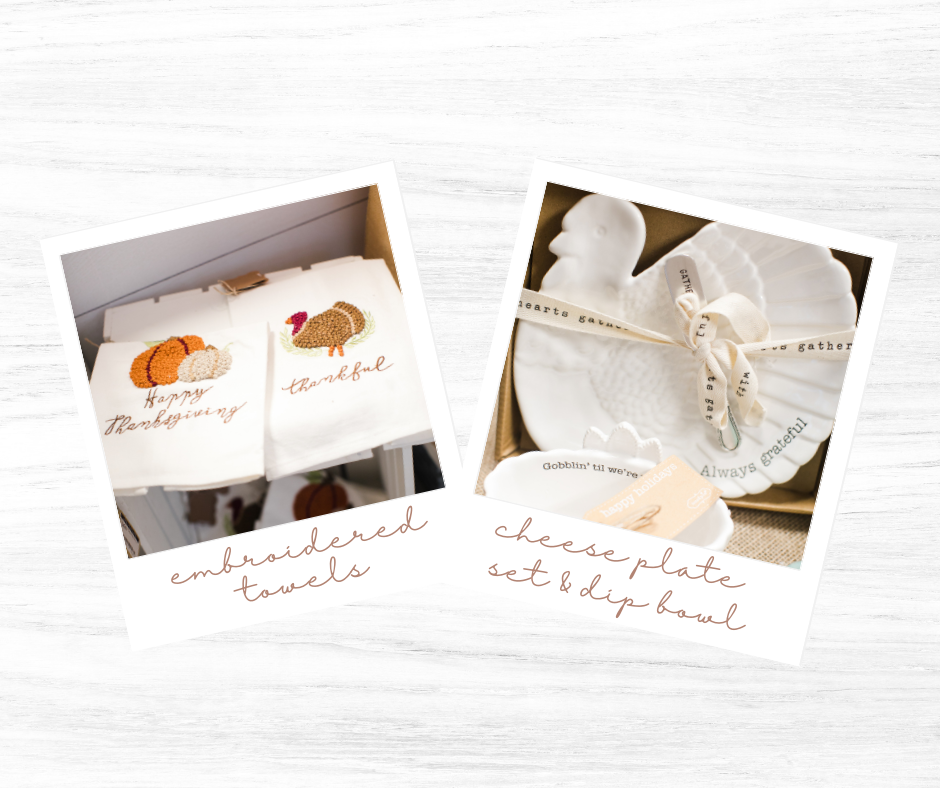 2.Thanksgiving Cheese Set
White ceramic Thanksgiving turkey cheese plate with debossed sentiment arrives with silver sentiment spreader.
3. Gobblin' Til We're Wobblin' Turkey Dip Bowl
Gobblin' til we're wobblin' Thanksgiving dip bowl - perfect for displaying sides of gravy at the Thanksgiving dinner table.
Bundle #2: For the Wine Lover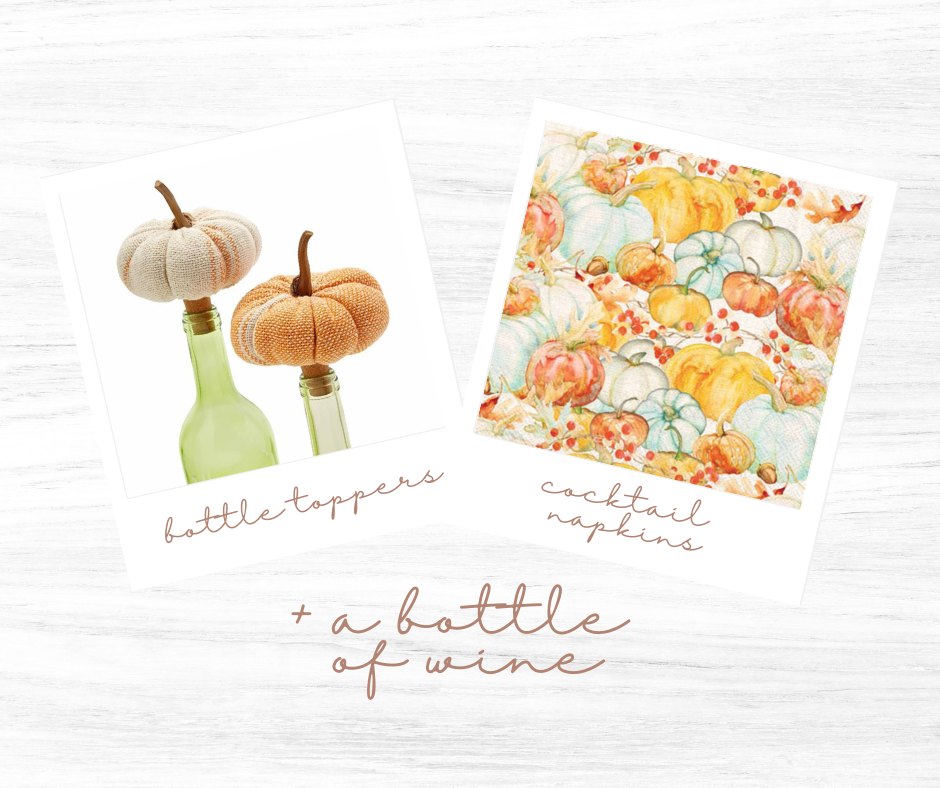 1. Pumpkin Cork Bottle Toppers
Cork bottle stopper with grainsack pumpkin topper available in white & orange.
2. Watercolor Pumpkins Cocktail Napkins
These fall cocktail napkins feature watercolor pumpkins in shades or orange and teal. A beautiful addition to any friendsgiving or Thanksgiving dinner table.
3. Your Favorite Bottle of Wine
Bundle #3: For the Baker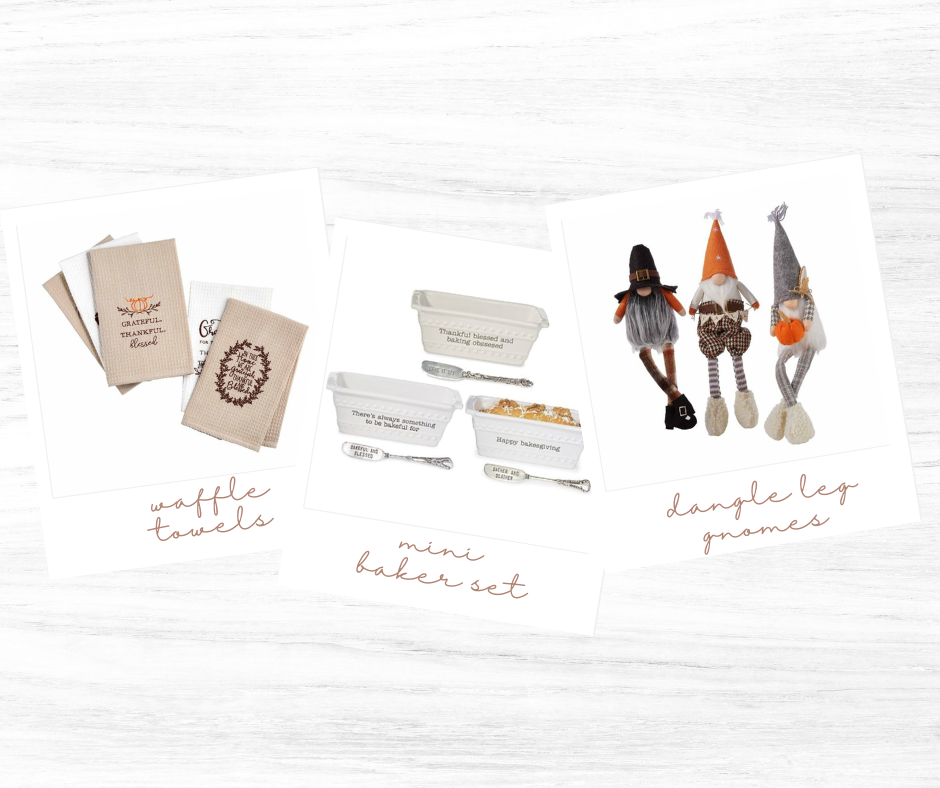 1. Thanksgiving Waffle Towels
Grab a cute hostess gift for your next Thanksgiving dinner invitation with our fall-themed waffle weave towels.
2. Mini Baker Set
Mini ceramic baking loaf dish features side handles, raised beaded detail, and debossed sentiment exterior. Pairs with vintage-style stamped silverplate spreader.
3. Dangle Leg Gnomes
Weighted felt gnome with faux fur beard and dangle legs - fall, pumpkin, pilgrim available.